What is Team Water Otter?
Team Water Otter partners the Public, Corporate Sponsors, and the water and wastewater industry in a combined mission to protect our water and to raise awareness of the industry.
Although it is one of the most mission critical parts of our society's infrastructure, the water and wastewater industry operates largely in obscurity. In America we expect to turn on the faucet and get clean water and we expect our waste to just "disappear". Most of the world's population doesn't enjoy that same benefit. We appreciate first responders, our military, and our police and fire departments – these folks deserve that same recognition.
So, Why Team Water Otter?
Frankly, to do the job we don't see others doing. We have four agendas within our mission…
To Raise Public Awareness and Stewardship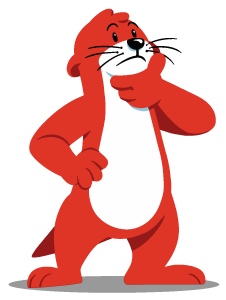 We want to raise public awareness of our responsibility to keep our water clean. We can, and should, all do our part to reduce contaminating our ground water and our waterways. Runoff from agricultural products, careless disposal of oils and solvents, careless disposal of plastics and pharmaceuticals, all have a negative impact on our water. We need to be good stewards of this most valuable resource.
To Provide Public Education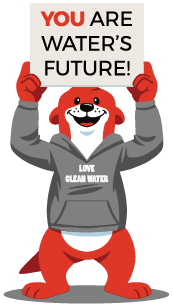 We want to develop programs that can be taken into schools and other public forums to accurately educate the public about the issues related to water and how we can address those issues. This is something that affects EVERYONE and everyone needs to understand it.
To Promote Job Opportunities in the Industry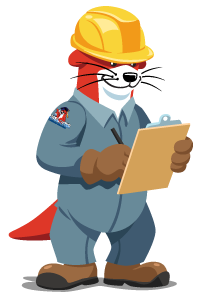 We want to help promote opportunities within the industry. Water and wastewater utilities are in dire need of more and better employees. Operators are aging out at an alarming rate and there is not a strong feeder mechanism. Education is also paramount to quality of labor as technology advances quickly. We want to help promote the industry and the good jobs it offers to encourage consideration of careers in the field.
To Improve Access to Quality Continuing Education in the Industry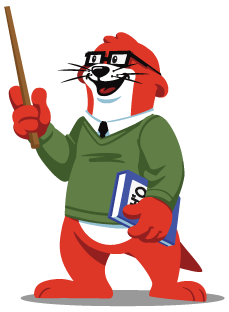 We want to partner together to make high quality continuing education more readily available while reducing the cost in this highly regulated industry. We also want to educate regulators to better understand how technology can help in this effort.
Challenges/Issues
Team Water Otter is on a mission to protect the world's water and support the water industry.